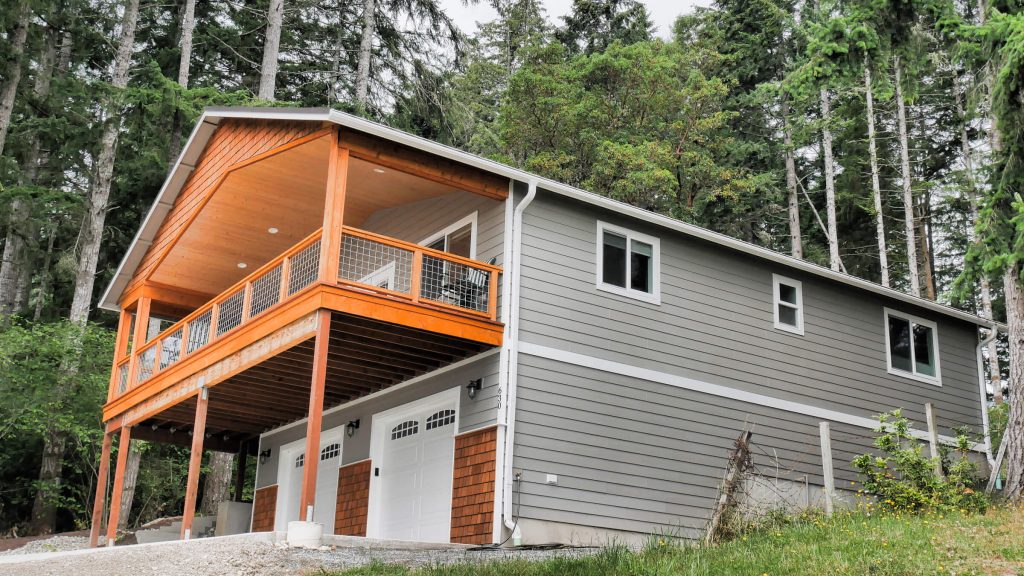 Accessory Dwelling Units (ADUs) are known by many names: granny flats, in-law units, backyard cottages, secondary units, and more. No matter what you call them, ADUs are an innovative, affordable, effective option for adding additional housing. An ADU is a secondary dwelling unit with complete independent living facilities for one or more persons.
They generally take three forms. A detached unit, an attached unit, or repurposed existing space are the traditional options for an Accessory Dwelling Units. At TN Miller Remodeling, our team of skilled professionals is here to help you create an ADU that fits your family and your lifestyle.
This project is an ADU with Garage acting as a mixed-used cottage. Our client's house is just across which we built just a few years ago and they hired us again.
We are specialists at Kitchen Remodeling so making this ADU complete is a natural with a custom furniture island, custom cabinet hood vent, glass door cabinets, and crown molding for nice appeal. The second angle of the kitchen shows off the island while also providing nice views of the lake and mountains behind.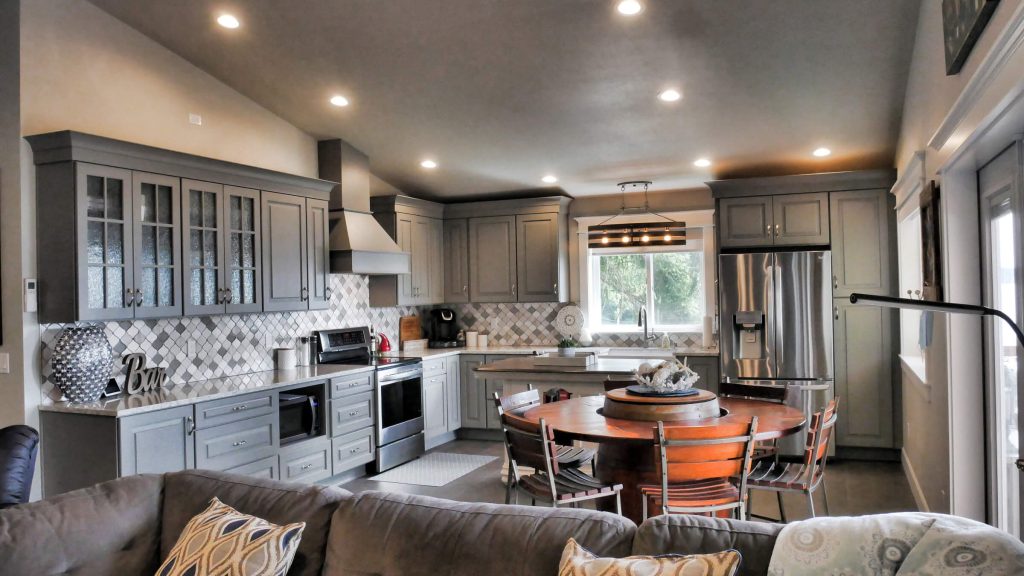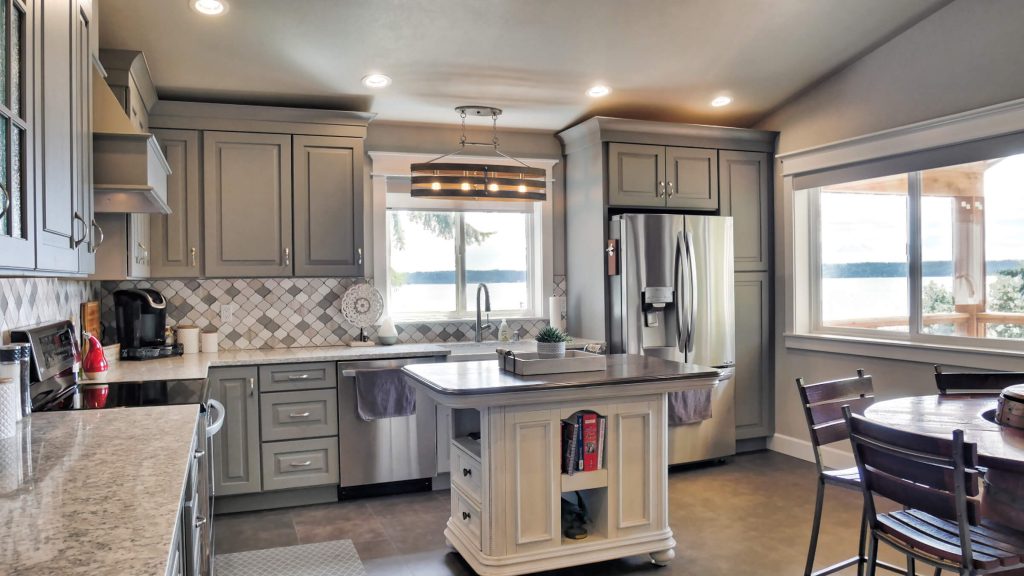 The master bedroom has a barn door leading to the bathroom.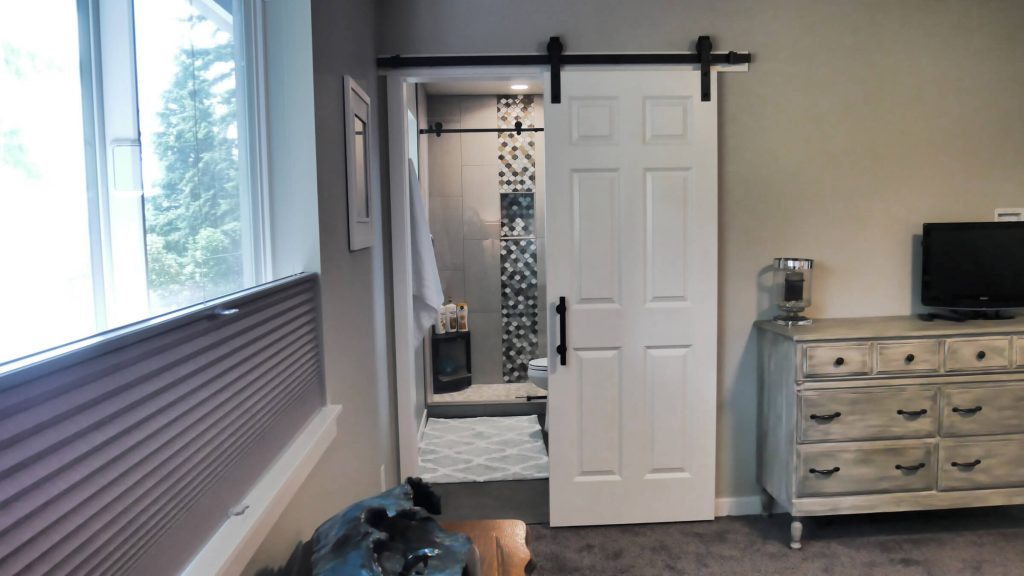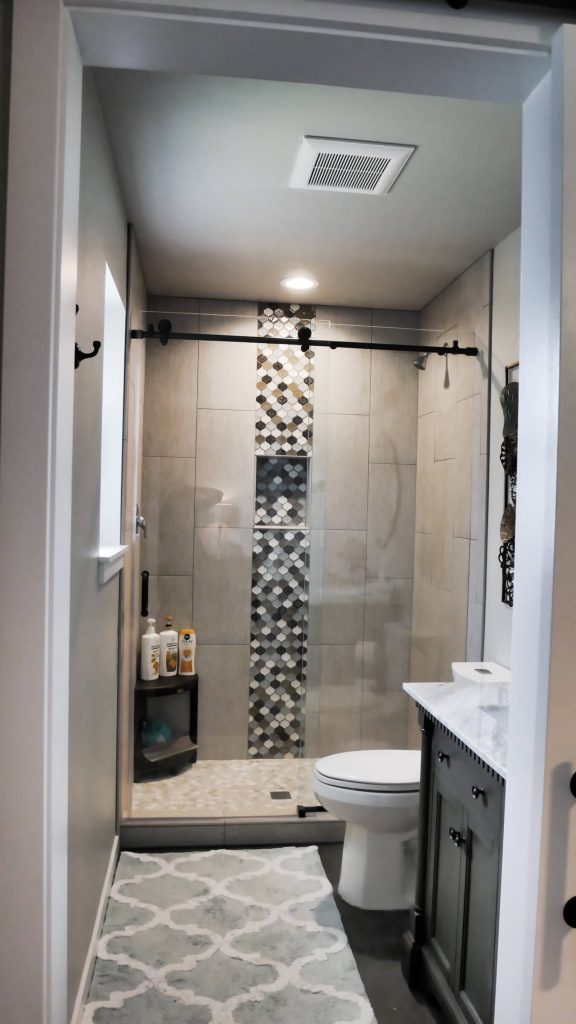 Next, we bring you through a few milestones of the construction process beginning with the foundation and retaining wall.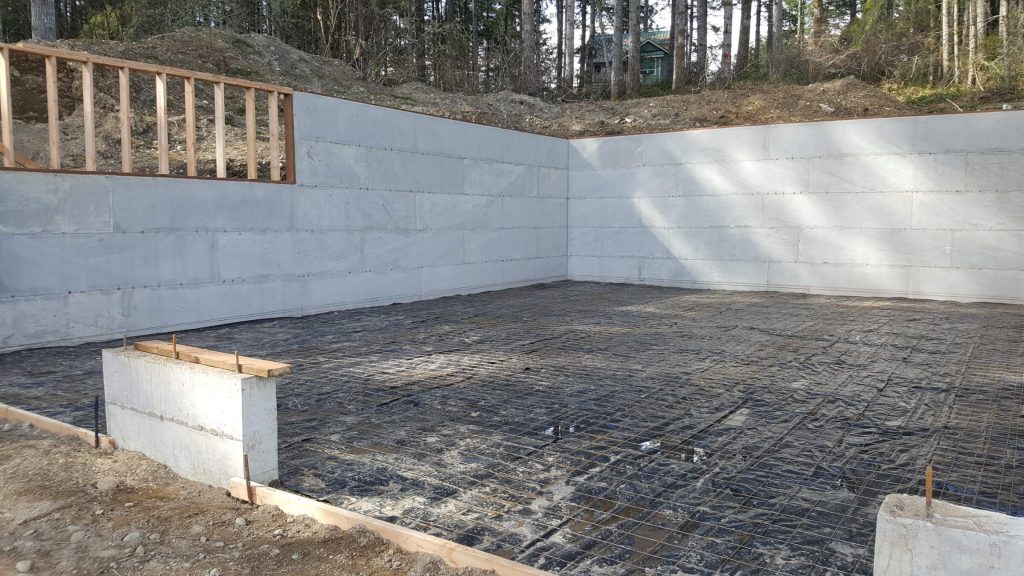 Watching the building take shape from two positions allows you to visualize how the residents will be able to enjoy the view once the ADU Construction is completed.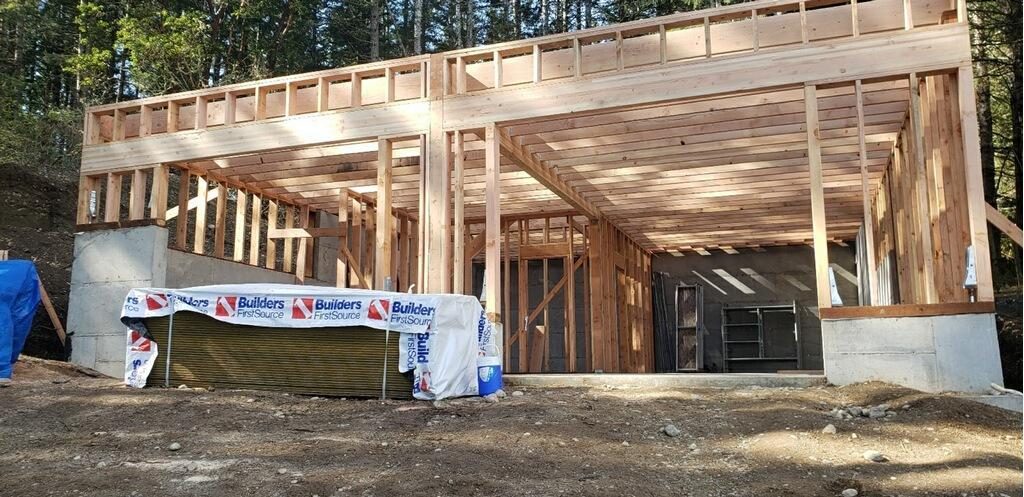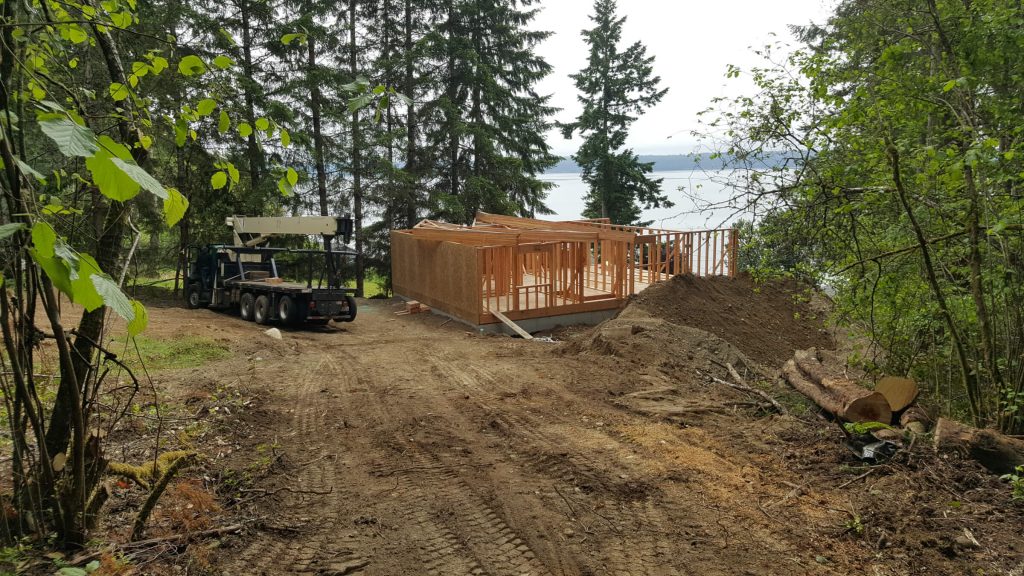 We continued with the framing and scissor trusses for the vaulted ceiling. The siding and roofing have been started too where we are almost completed.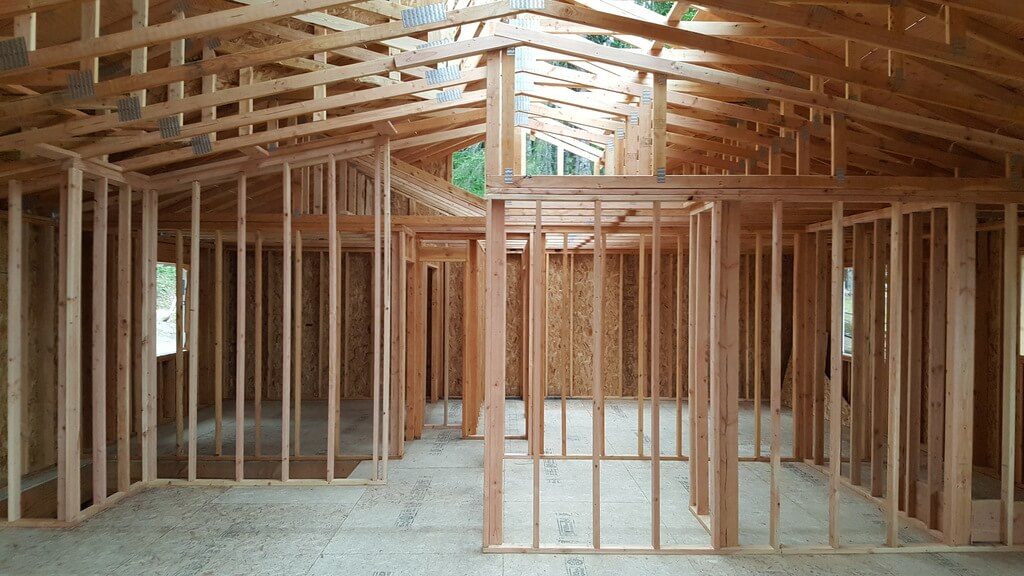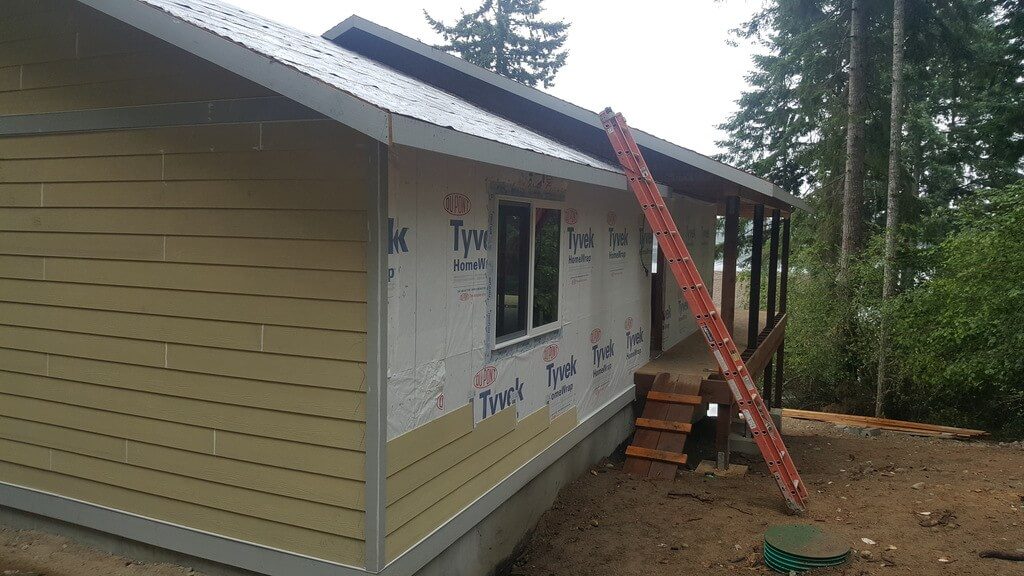 Once completed we now show the front door, with deck, railing, and custom posts. We then walk into this spacious new ADU.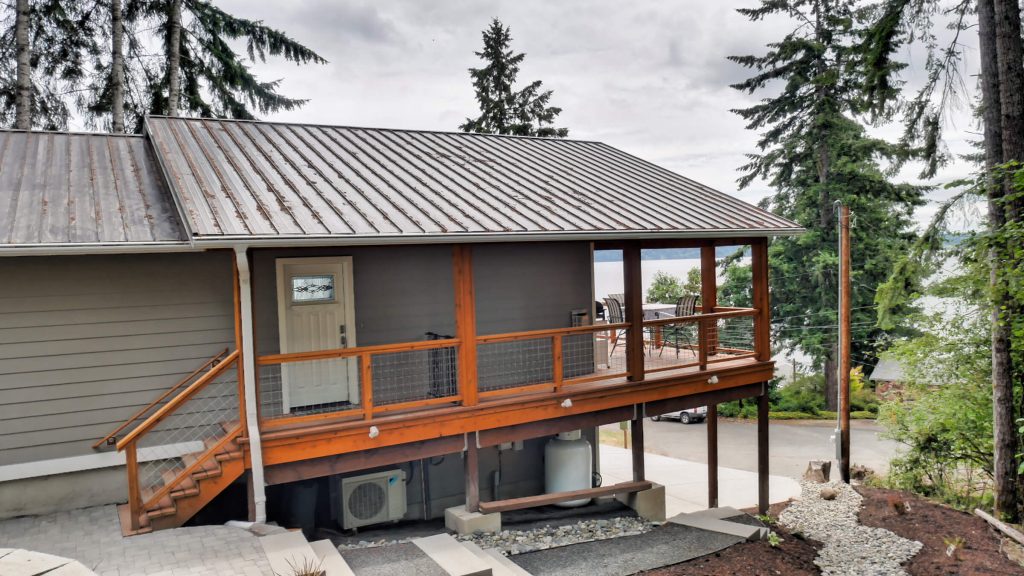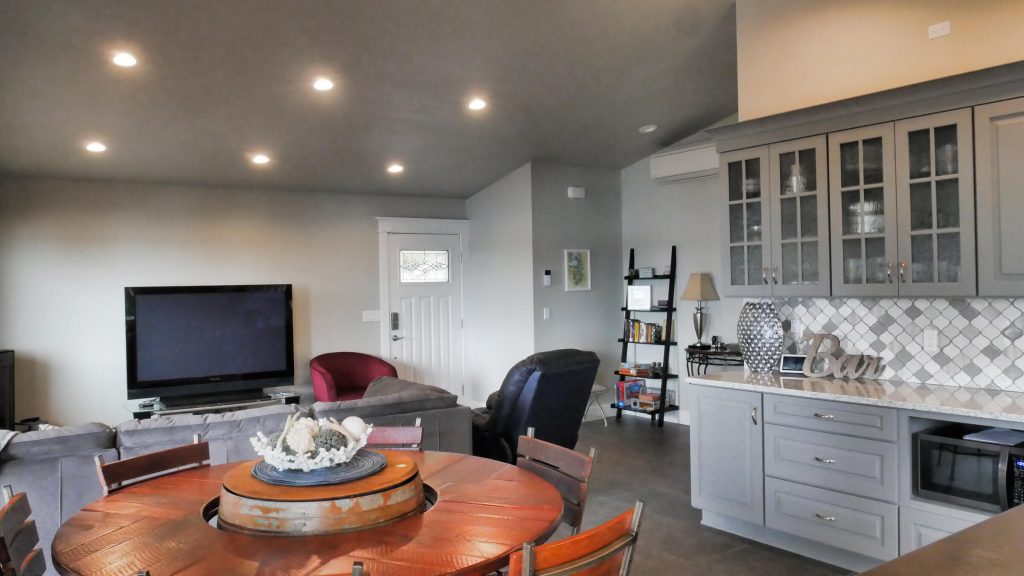 But you can see why the residents may want to walk back outside and enjoy the beautiful view.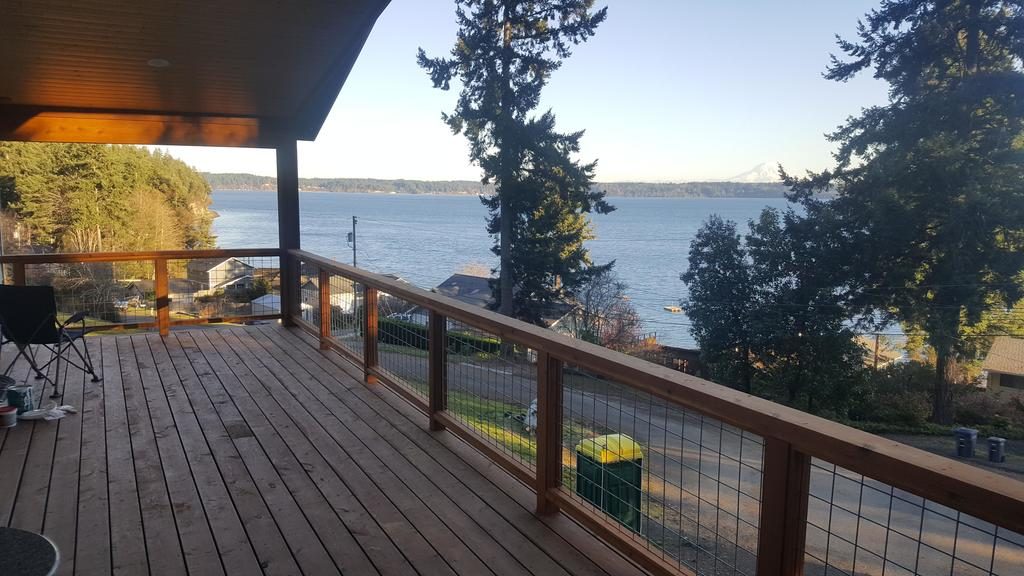 We are masters of space manipulation. Think as freely as possible about your Accessory Dwelling Unit and then partner with TN Miller to make those dreams a reality.