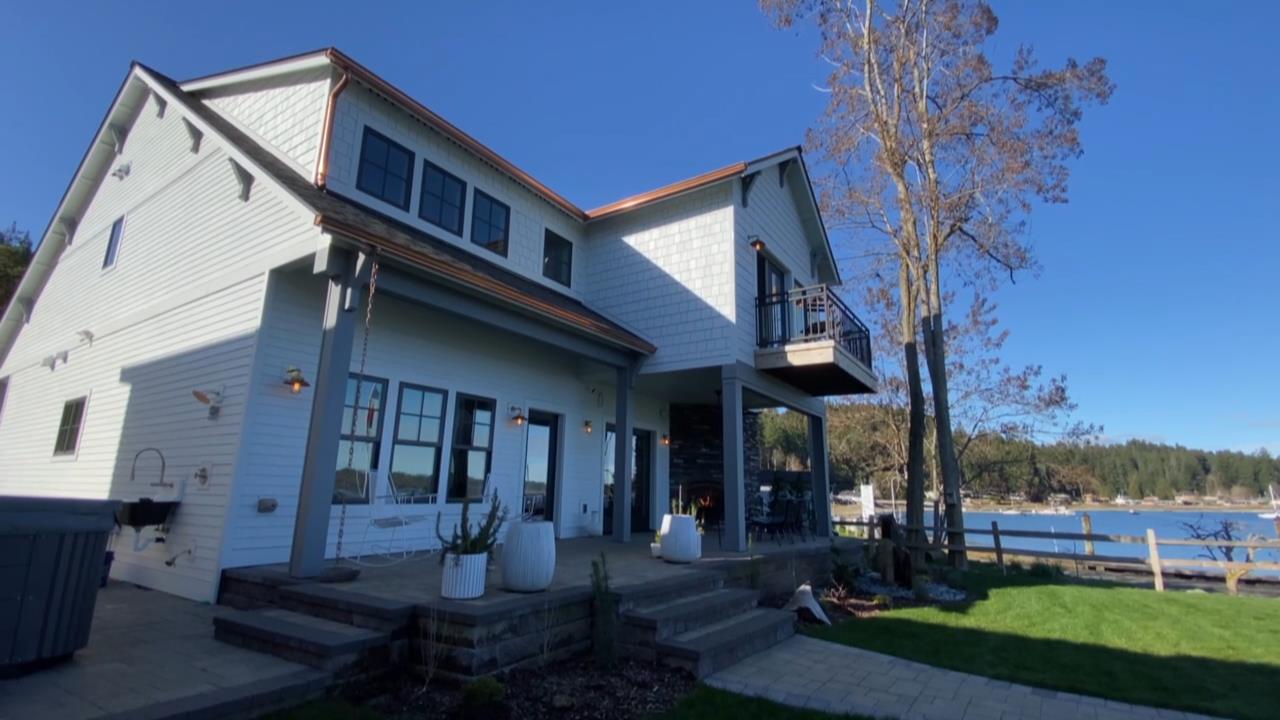 We believe a custom home is not the process of choosing from predetermined floor plans, materials and products. As a leading custom home builder, we believe the client's participation is the most important dynamic. The home must reflect the client's personality, lifestyle functionality and utilize the building site to optimum efficiency.  Here we introduce a custom home build in Belfair along with our clients speaking of the product and relationship.
Using the TN Miller Custom Homes' design/build method, we worked as a team with our partner architects to produce a project to maintain the client's design & structural intent, construction schedule and project budget thus ensuring a smooth, fun, enjoyable, building experience.
We now welcome you to this beautiful home build in Belfair by showing the entrance from both the outside and inside.
Whether in the kitchen looking towards the staircase, or walking down facing the great room, the island pendant lighting and quartz countertop provide a wonderful appeal.
While we focusing on all the big picture items of this new custom home build, we also like to bring your attention to some finer details that can easily be overlooked.  Here in the kitchen we show the Upper Class Cabinet Doors as well as well as the Glass Tile Backsplash.
The homeowners will have a great time relaxing near this custom stone fireplace.
Custom wood stairs with LVT stair treads lead to the bedroom areas.
We begin with the twin bed guest room that has hardwood flooring leading to a game room too.
The master bedroom also has a beautiful French balcony doors leading a wonderful place to relax.
The custom standalone soaking tub stands out in this bathroom.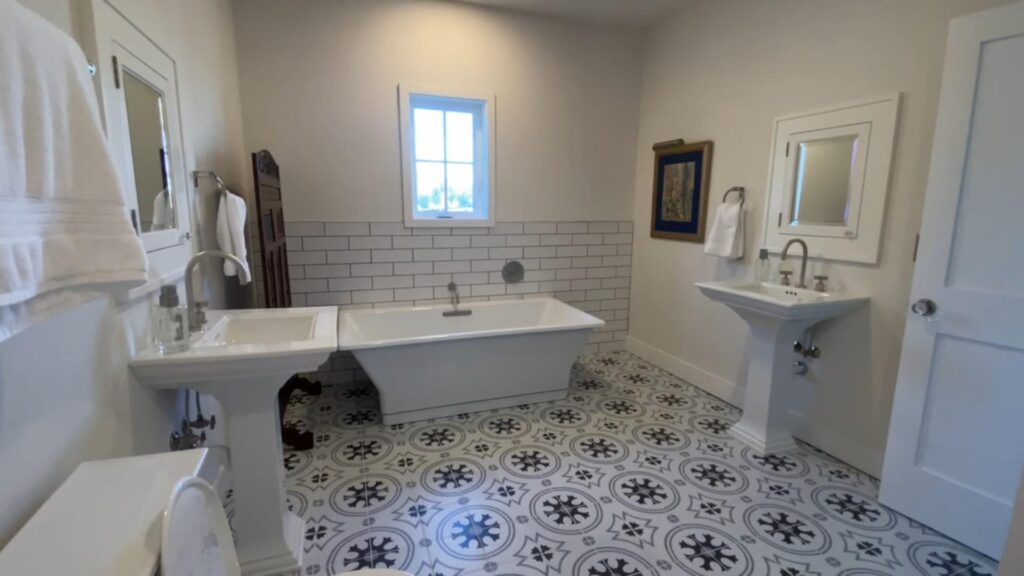 The other bathrooms have their unique appeal with vessel sinks.
The laundry room was done with the same attention to detail as the other rooms.
We head to the outside to show the stone block patio and the covered sitting patio providing for spectacular views.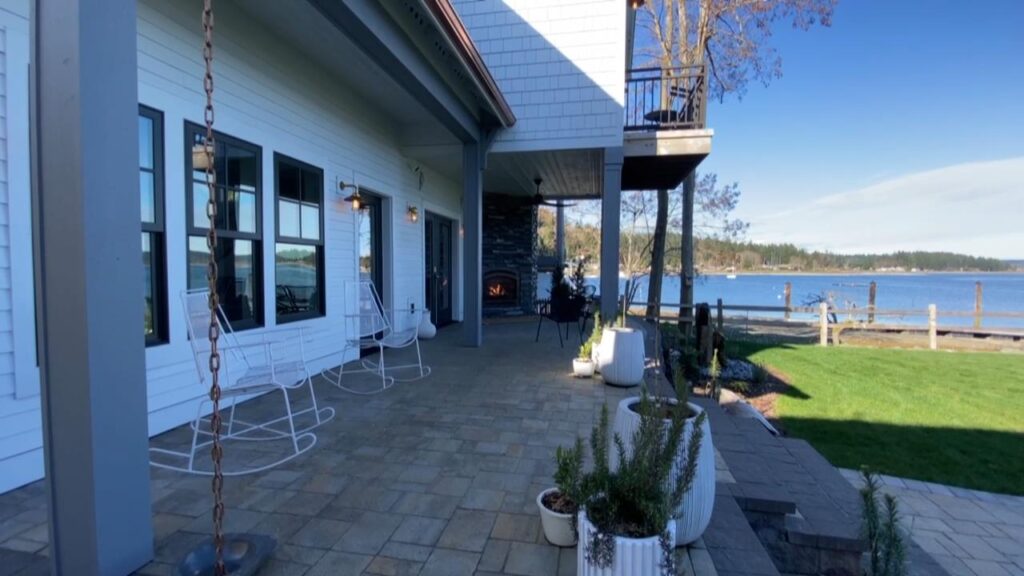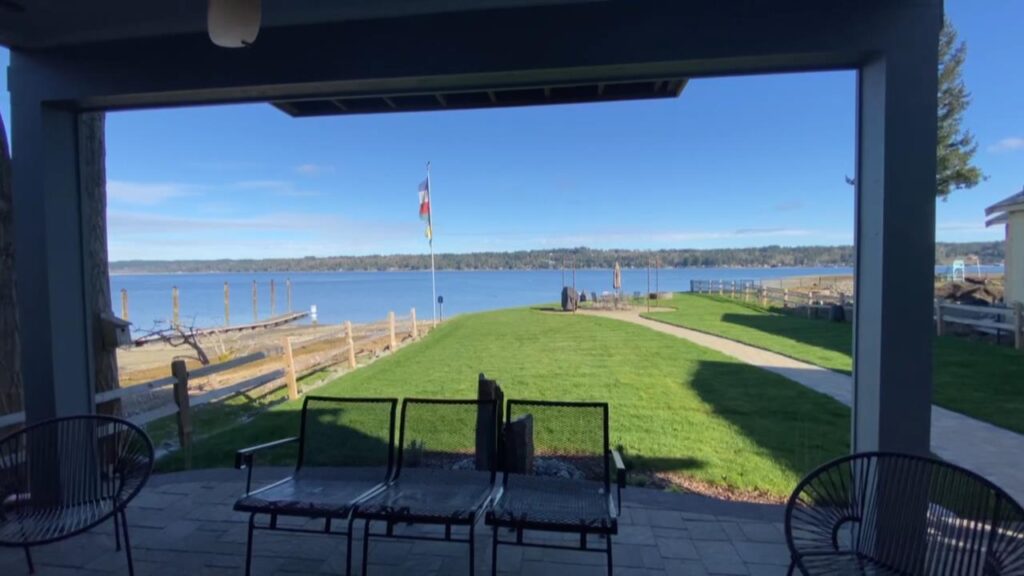 Our Belfair clients now have a place for them to call home!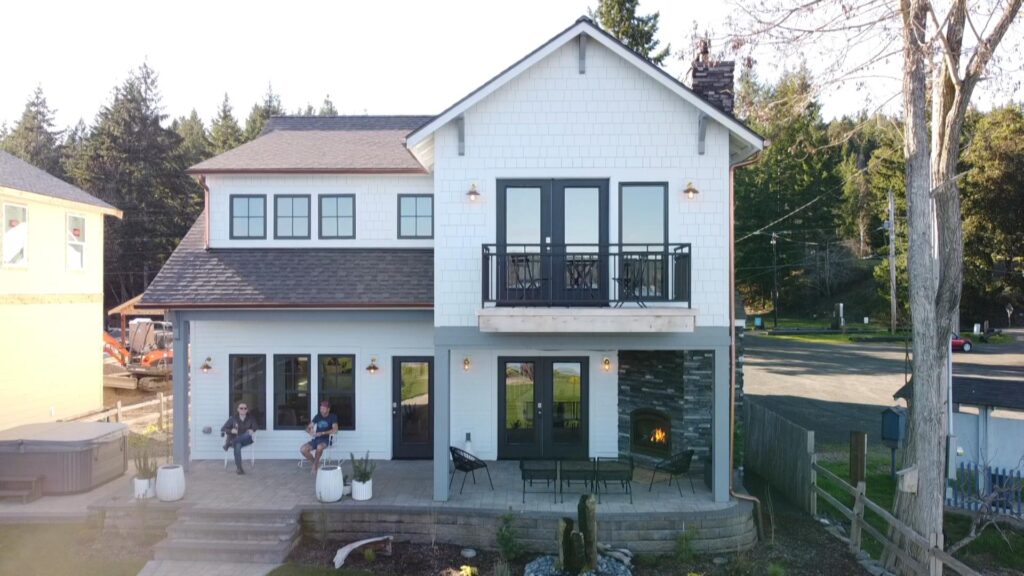 Think as freely as possible about your Custom Home Build and then partner with TN Miller to make those dreams a reality.